A community of discerning tastemakers, sharing perfect products for particular people.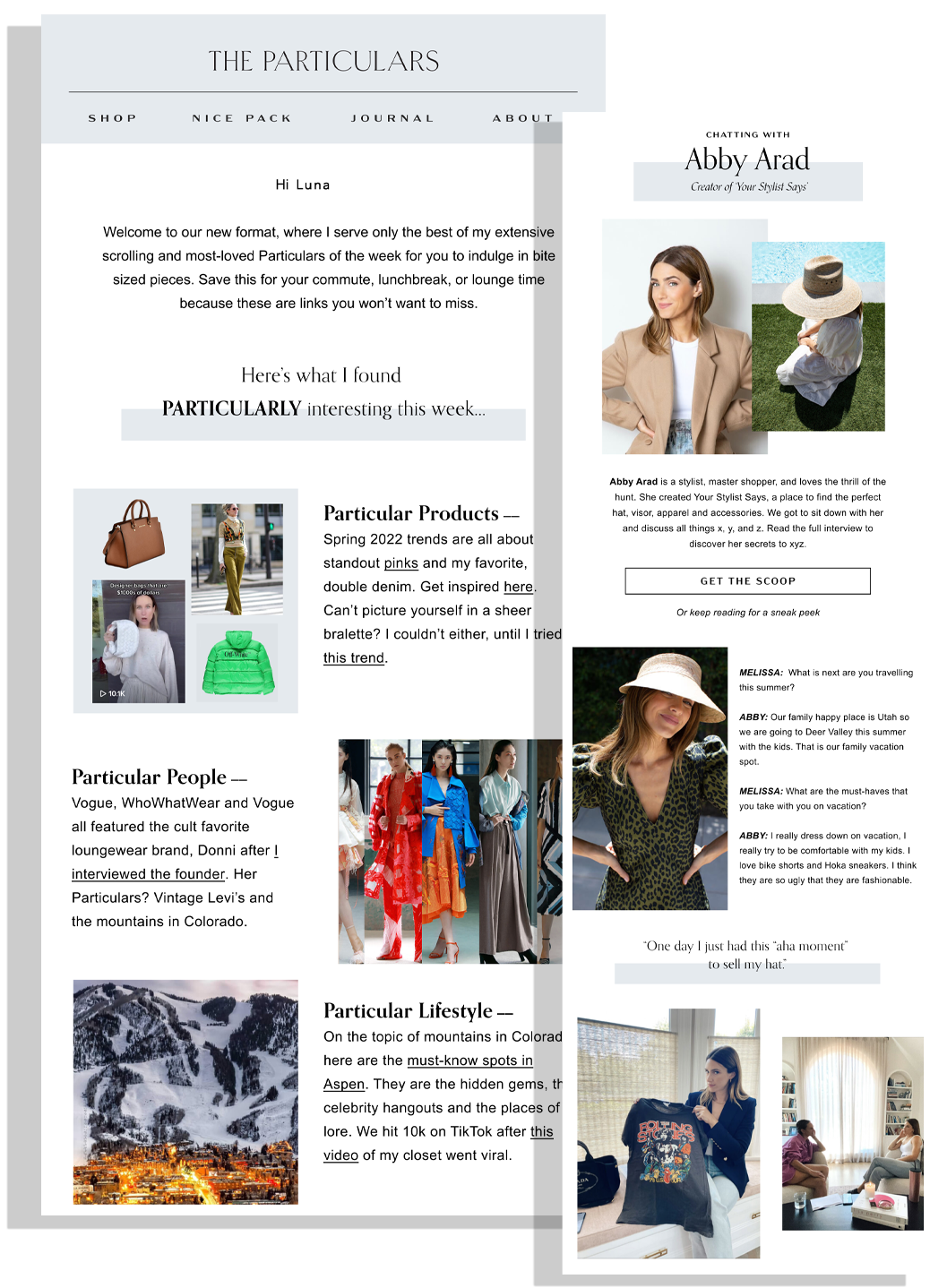 Revamped Campaign Strategy
Founder Melissa Akaway came to ECOM DEPT to start fresh and partner with an agency that had added Klaviyo support. We migrated the account over and implemented best practices from the beginning to ensure true analytics, secured deliverability, and created a foundation to hit the ground running.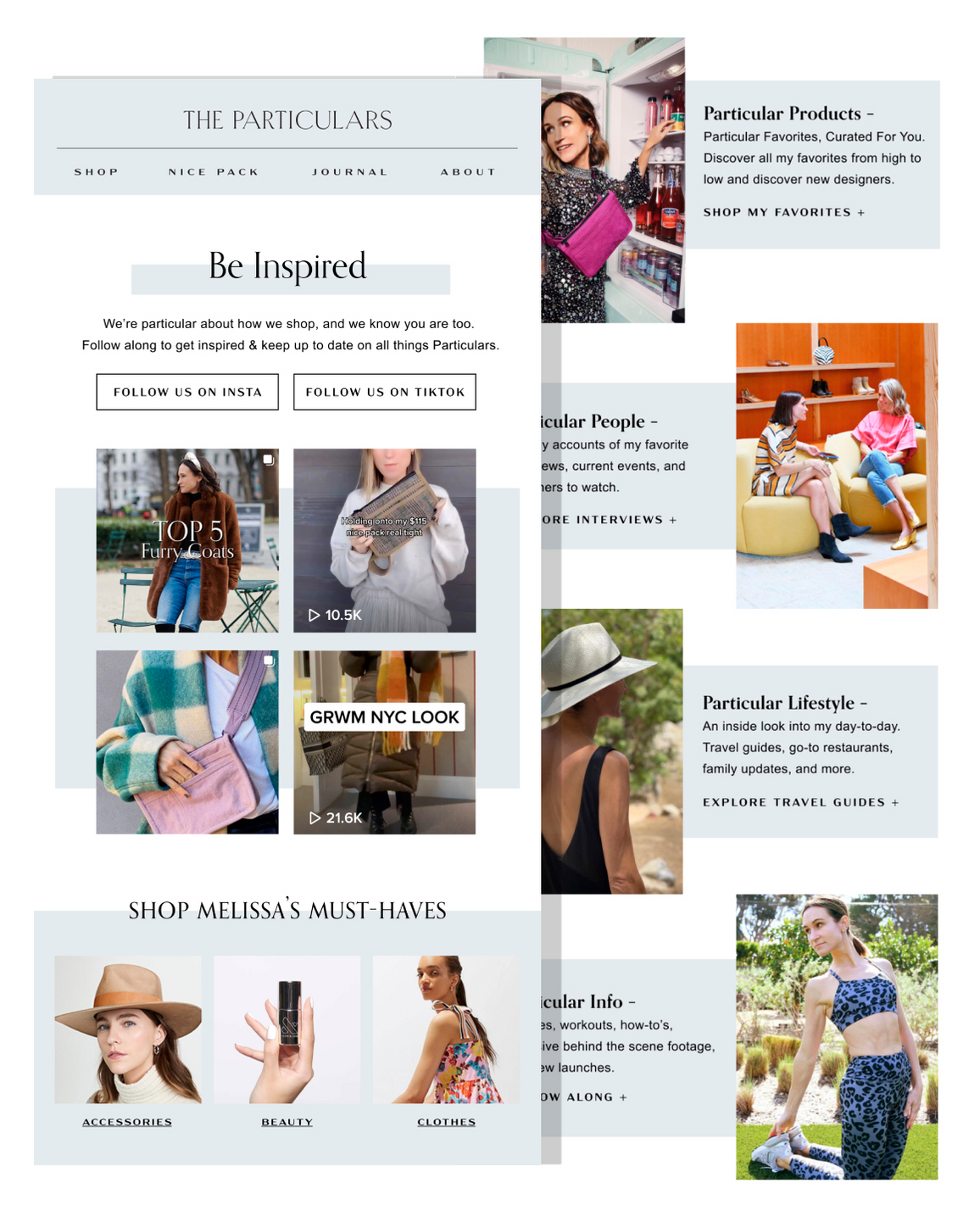 Immediate results
In just 6 weeks the brand saw an average open rate increase from 20% to 52% and double in average click rates.
automations
Welcoming subscribers with curated branding and a taste of messaging to come, ECOM DEPT designed and implemented a three part welcome series to nurture new subscribers and cross-promote social platforms. Today, the series has an 80% open rate, and a 25% click rate, landing in the 75th percentile compared to peers.