Shoppe Amber Interiors is a home and lifestyle store created by lifelong Californian, interior designer Amber Lewis and her husband, Mike.
Increased Revenue
When Shoppe Amber decided to partner with ECOM DEPT the brand was already seeing success in all aspects of the business and had no intention of stopping. Together we worked on increasing all metrics and developed a strategy that increased monthly revenue attributed to email by 144k in the first 6 months, and by 639k in the first 12 months.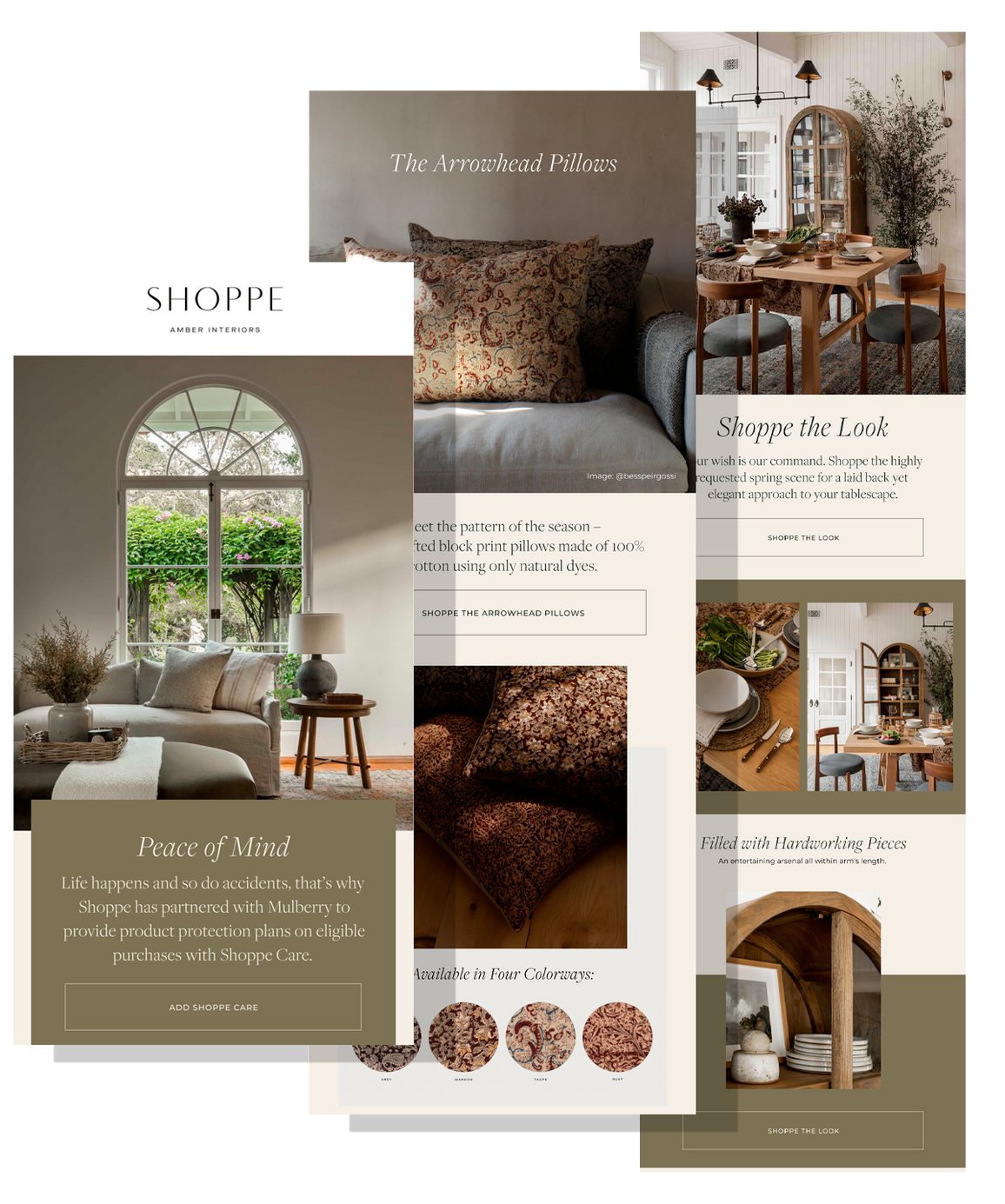 Focused Campaign strategy
With so many offerings Shoppe Amber wanted to communicate with their customer list on a regular basis. Together we created and organized an aggressive email schedule that included designing and deploying 4-7 emails a week with resends and targeted segmentation to VIP and trade customers. Monthly Email Campaign revenue saw an increase of 231.675% from our first email send vs. today.
Automations and segmentation
ECOM DEPT designed and implemented automations for Shoppe Amber's Welcome Series targeting trade subscribers, generating 322k in 10 months. Continuing with the importance of automated flows, we also created and manage automated flows for specific Shopify integrations.