At the center of founder's Kate and Laura Mulleavy's unique approach to fashion, is their pursuit of innovation through storytelling.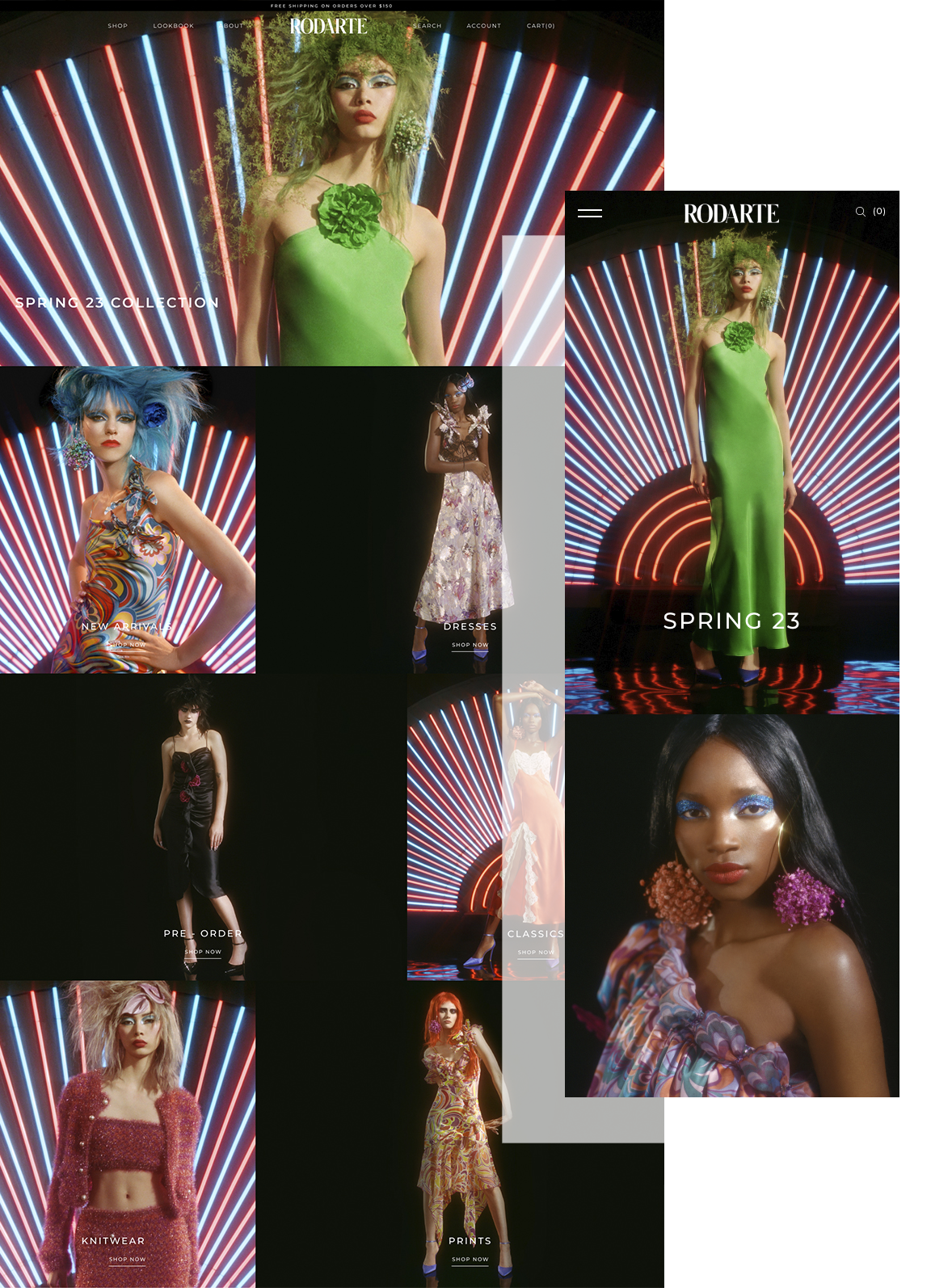 COLLABORATIVE PROCESS
The Rodarte site started with a specific experience in mind. Founders Kate and Laura wanted to ensure the site reflected their creative vision of a destination that highlighted their designs and told the story season by season - engaging customers with an image focused homepage, following a seamless and elevated shopping experience.
Intentional Design
With the distinct visual storytelling of Rodarte. The first and main approach to this project was to follow that same approach with design, coupled with a clean and elevated user experience. We collaborated with Kate and Laura to be intentional with content direction and site strategy, highlighting key categories representing their latest collection.