Distinguished by the romantic, conceptual way creators Kate and Laura Mulleavy approach inspiration, storytelling and how they see the world though landscape, art, film, poetry, culture and music.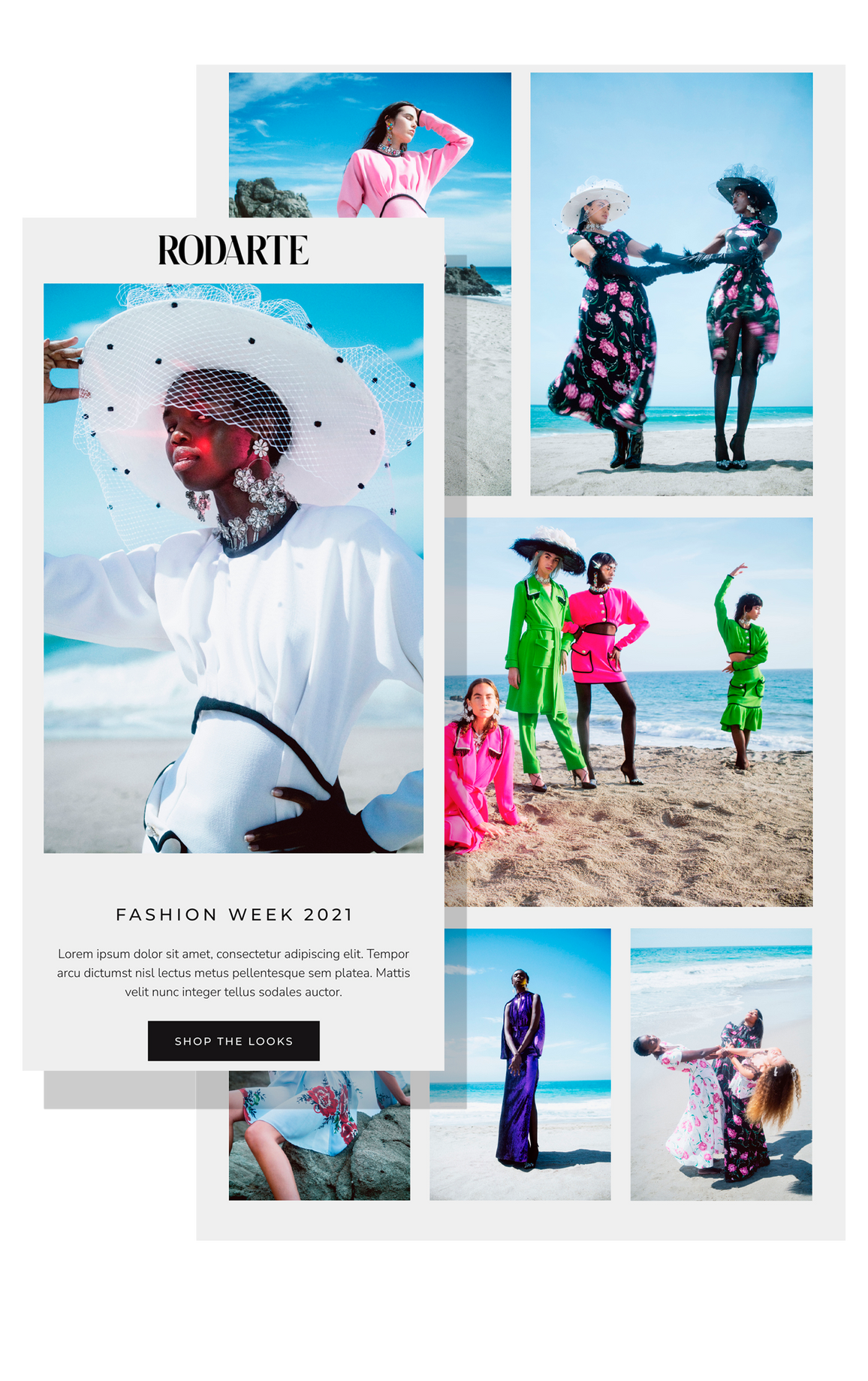 Significant Goals
Rodarte first approached ECOM DEPARTMENT to partner with an agency that could help grow their email marketing business. We worked with the team to leverage site traffic and marketing to double the email list in 7 months and increased digital revenue by 20% in the first year.
Customer Relationships
Aware of the impressive Rodarte following, customer retention and focused segmentation were key factors in increasing revenue and minimizing unsubscribe rates. We created a VIP strategy to nurture and inform repeat customers during exclusive Rodarte occasions and optimized automated flows to stay connected with their shopping experience.
Increased Open Rates
With such beautiful content ECOM DEPT knew curated and captivating subject lines coupled with strategic deliverability steps were a must. We worked with the ladies of Rodarte to create a consistent voice, implemented a targeted email schedule, and monitored each email provider that led to an increase in open rates by 10%, and resulted in 8x the unique conversions.