"As personal as fragrance, as sentimental as heirloom jewelry" - Vogue A collection that feels more like a personal wardrobe, Creative Director and Founder, Adelaide Bourbon yearned for denim that offered more soul and story. She set out to restore that feeling she felt had been lost in the denim world.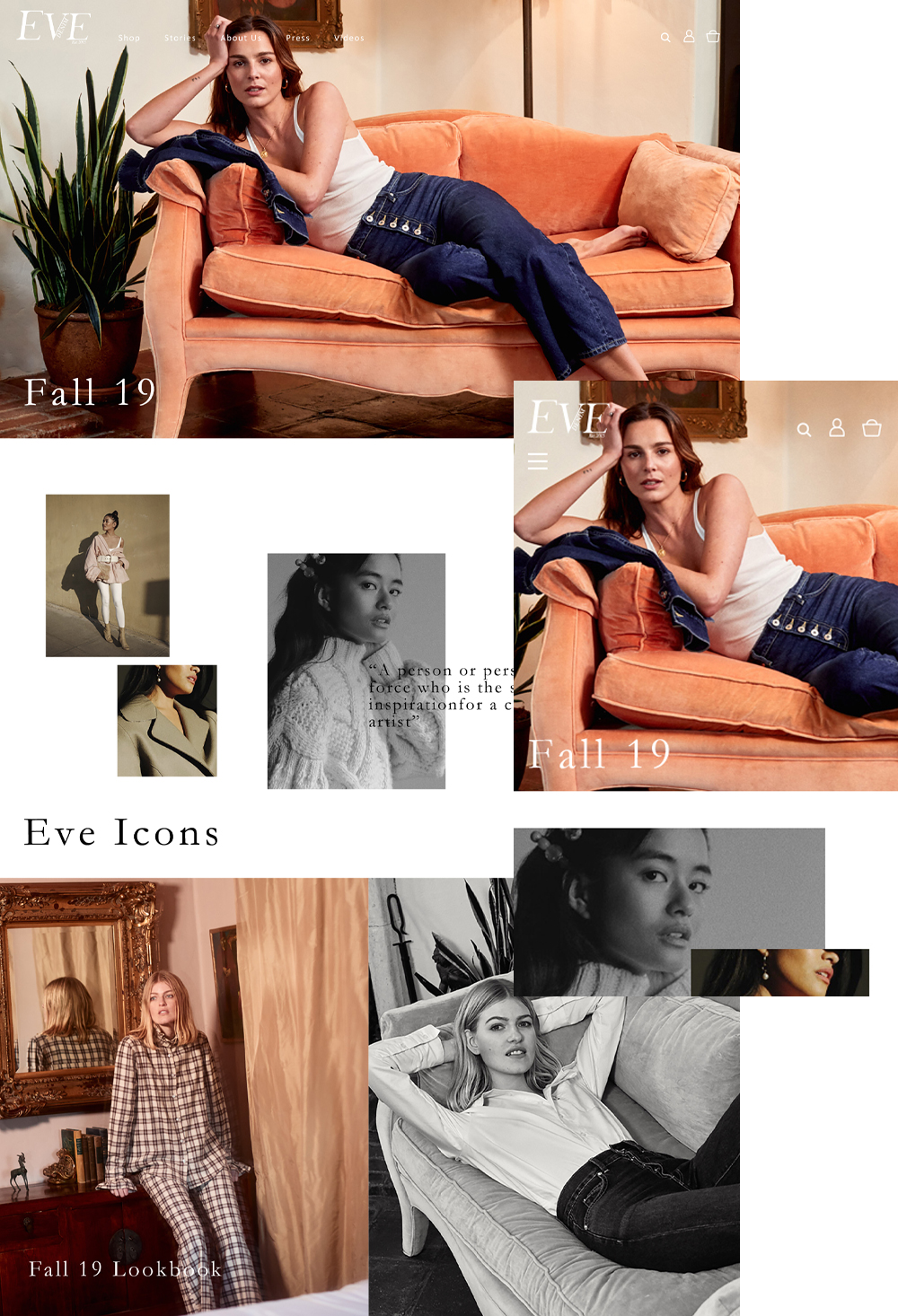 a union in storytelling and commerce
Founder and Creative Director Adelaide Bourbon lives in
curiosity and a nostalgia for authenticity. When
approached to work on this project and find that blend of soul, classic femininity, and digital story, we set out to create a digital canvas to give space for words and images as a user explores the world of Eve Denim.
inside the
inspiration
The creative process at Eve Denim is integral to how the brand comes together. Keeping true to her brand ethos by wanting the site to feel personal, we created an editorial section highlighting her sources of inspiration.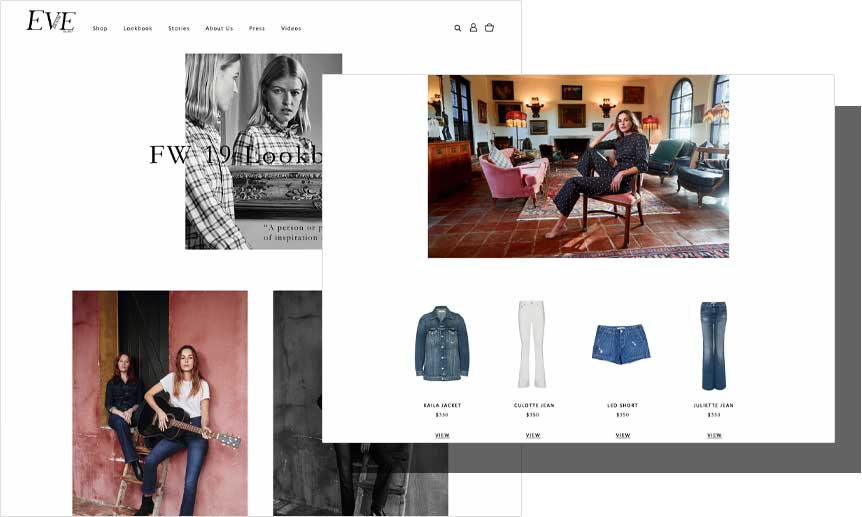 shopping the story
As the site continued with the theme of
storytelling, we wanted to ensure a seamless path to the shopping experience. Clear
product placement near editorial images
gave life to each silhouette.