Challenging the perception of what it means to be powerful, A.L.C. understands a woman's need to feel confident, strong, elegant and powerful.
AN ELEVATED VISION
ALC envisioned a site that reflected their style approach of considered classics with a modern twist. Keeping to a an elevated approach with an editorial touch, we created pages that showcased the brand's impactful imagery with modern layouts and thoughtful design details.
the world of a.l.c.
The Journal section of the site was designed to feature the creative process behind collections, A.L.C.'s philanthropic initiatives and collaborations. The goal was to bring the customer behind the scenes and discover the world of A.L.C. beyond the pieces.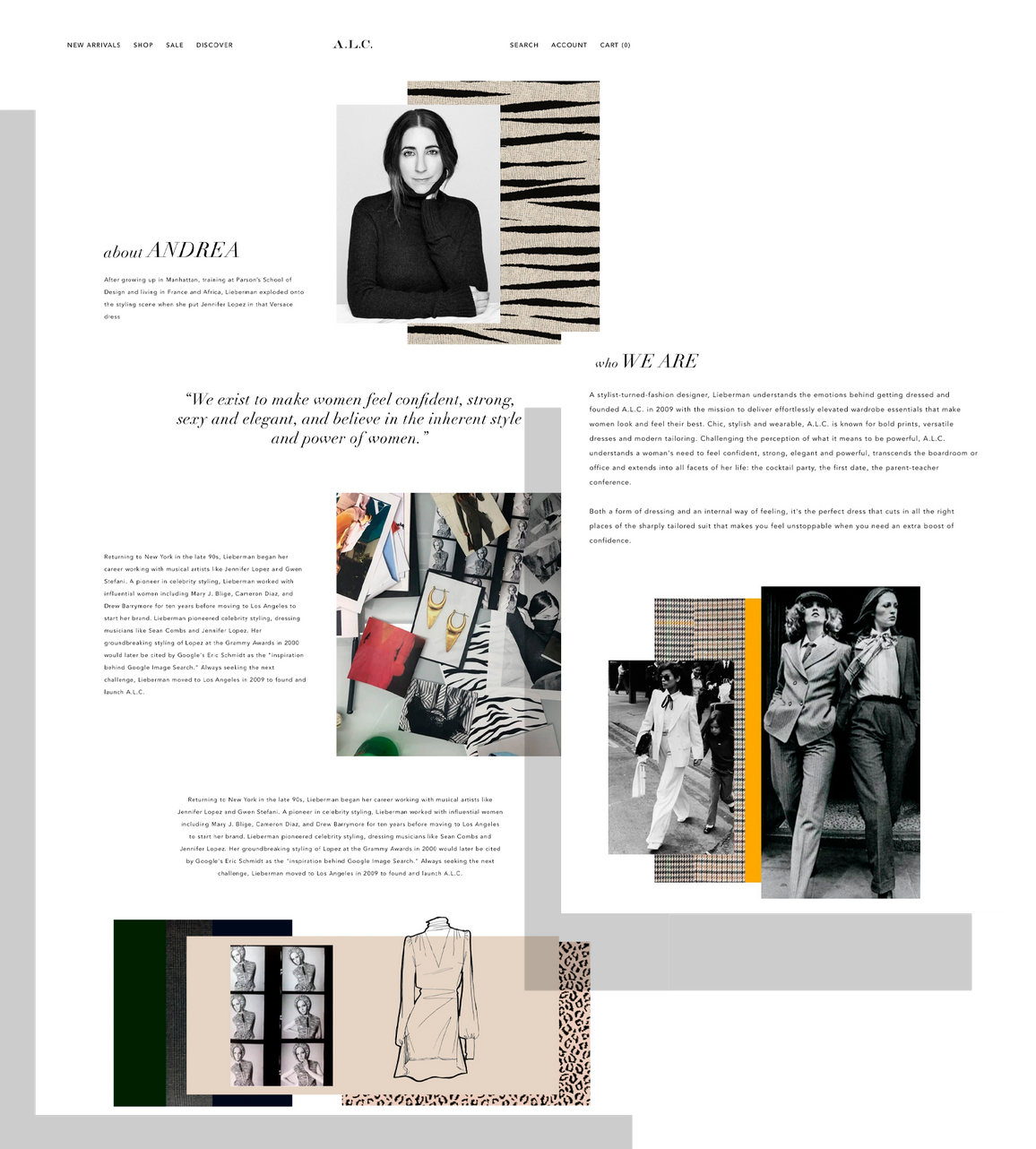 Founder history
Founder Andrea Lieberman is a woman with a story and mission. Drawing from her international travels and experiences with her roster of celebrity clientele, she launched A.L.C. in 2009 to create the versatile, beautifully crafted staples women's wardrobes were missing. We designed an experience that tells Andrea's story from a collection of her inspo images and her day to day views, creating a connection to the customer.